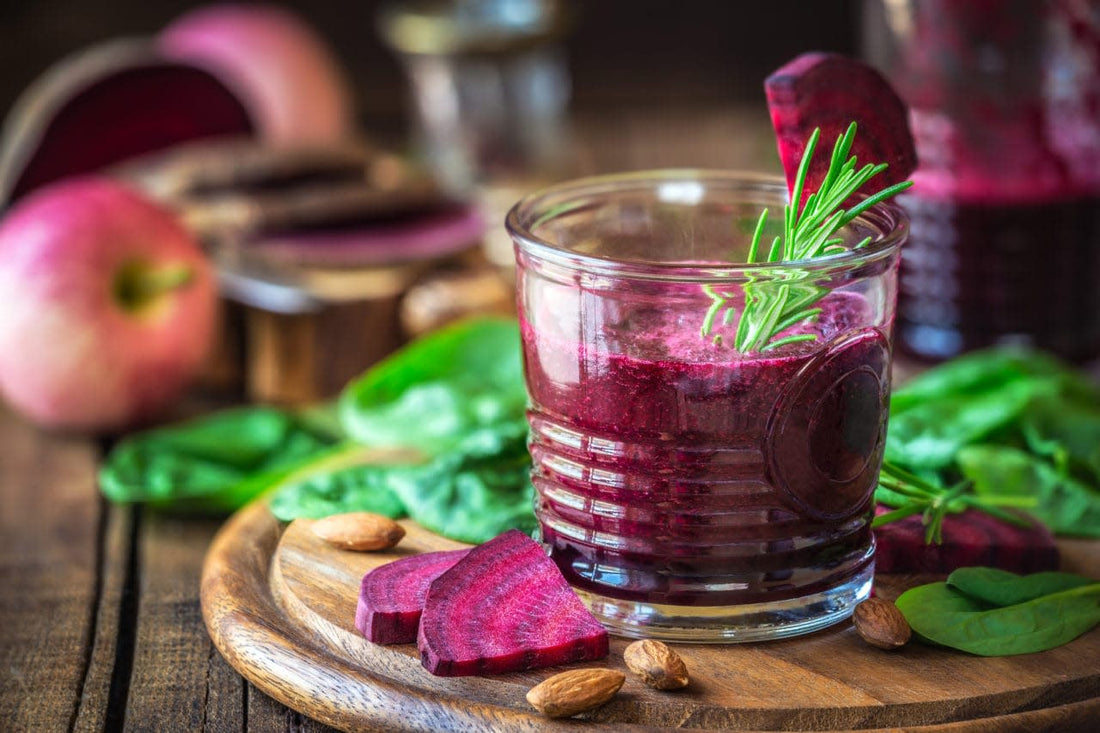 Beets are a great source of fibre, manganese and iron, and have been shown to reduce inflammation.[1] Combine the rich, earthy taste of beets with the sweetness of red fruit such as cherries and raspberries for a delicious smoothie packed with nutrients.
Ingredients:
1 cup frozen beets
½ cup frozen cherries
½ cup frozen raspberries
1 banana
1 cup almond milk or plant milk of choice
Juice of ½ lime
1 rounded scoop of All Greens Superfood Powder 
Optional – 2 tsp chia, hemp or flaxseeds
Directions:
Add ingredients to the blender.
Blend until smooth.
Enjoy!