Carrot Cake Energy Balls Recipe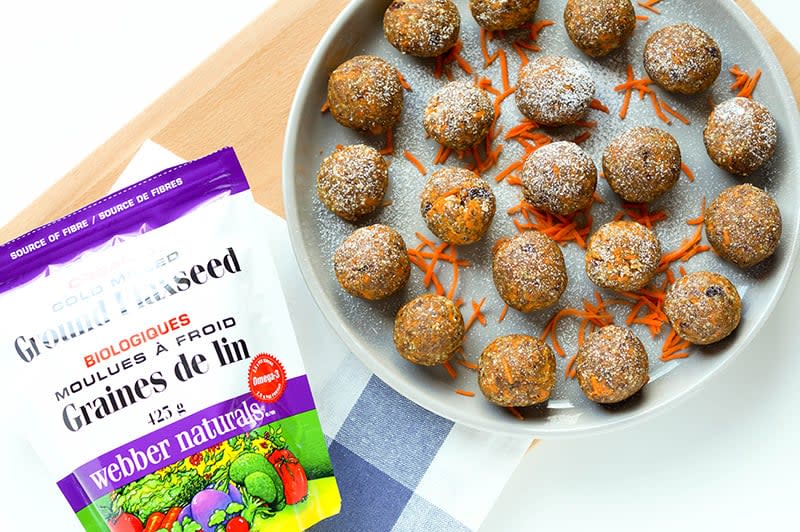 These energy balls give you all the flavour of a decadent carrot cake, but with more nutrients that will give you the energy boost you need to get through the day. Nuts, almond butter and pumpkin seeds provide protein that will keep you fuller for longer! 
Yield: Approximately 20 balls
Dry Ingredients:
1 cup shredded coconut, unsweetened
1/2 cup mixed nuts and seeds (ex. 1 cup almonds, ¼ cup pumpkin seeds and ¼ cup brazil nuts)
3 tbsp ground flax seeds
1 tsp ground cinnamon
¾ tsp ground nutmeg
Wet Ingredients:
¼ cup unsweetened almond butter
5 medjool dates (pits removed)
¼ cup raisins (or more dates)
1 tsp vanilla extract
1 large carrot, grated (about 1 packed cup)
Optional Topping:
Instructions:
Mix dry ingredients in a food processor on high for 4 minutes until well combined.
Add in wet ingredients and mix for on high for 3 more minutes.
Using a tablespoon, form into balls. Recipe makes about 20 balls depending on the size.
Using a sifter, dust the icing sugar on top of the balls. Serve immediately or refrigerate for up to 1 week.