Chunky Flaxseed Granola Recipe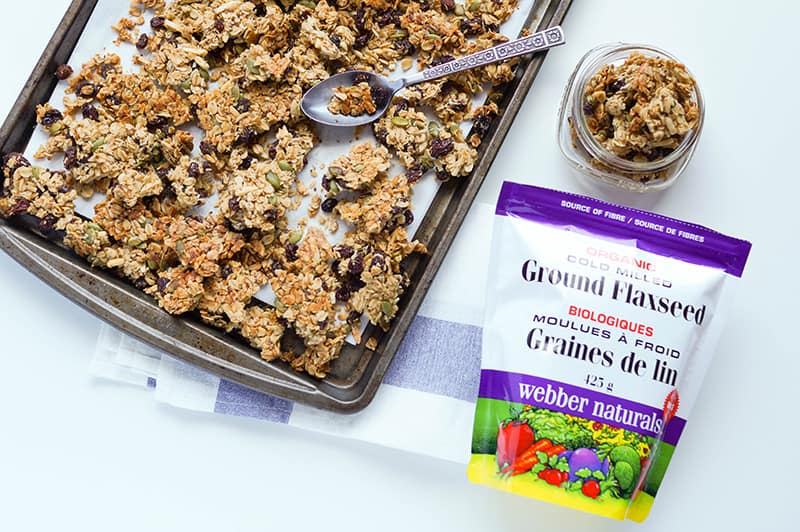 This recipe combines oatmeal, almonds, pumpkins, raisins and flaxseed for a hearty and delicious granola that can be eaten on its own or with yogurt or milk for an easy breakfast.
Yield: Approximately 4 cups
Ingredients:
2 cups oatmeal flakes
½ cup almond slivers
¼ cup pumpkin seeds
1 cup dried raisins (or cranberries)
3 tbsp ground flaxseeds
½ cup shredded coconut, unsweetened
½ cup coconut oil, melted
60 mL (3oz) honey (more if you like sweeter)
¼ cup egg whites
Instructions:
Preheat oven to 250°F. Line a baking tray with parchment paper.
Mix all the ingredients in a large bowl until well combined and all ingredients are well coated.
Transfer to baking tray and pack down mixture. This is important for large clusters.
Bake for 40-50 minutes until the sides of the granola are golden brown and center is no longer soft to touch. Keep in mind that it will continue to cook once removed from the oven.
Once done, remove from the oven and allow to cool completely (don't stir at all).
Once completely cool, break granola into the size of chunks you want.
Store in an airtight container for up to 2 weeks.