Dairy-free Arugula Pesto Recipe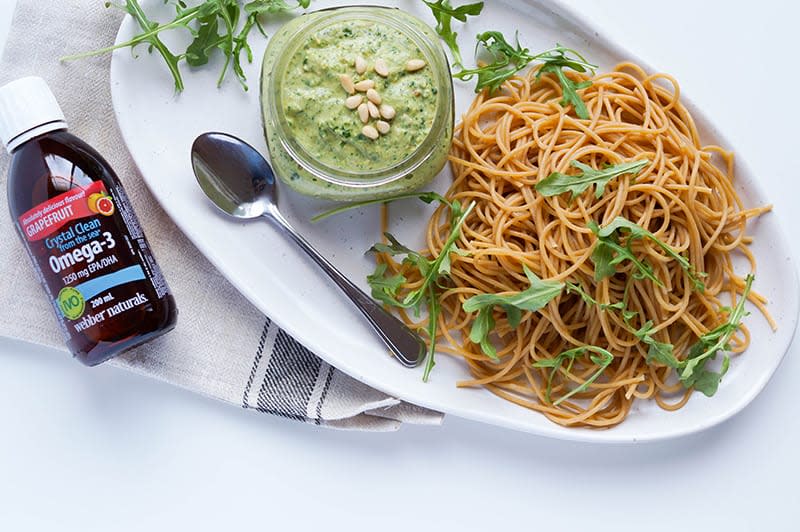 Incorporate more Omega-3 healthy fats in your dinner with this delicious arugula pesto recipe. This pesto can be used as a sauce for pasta, or as a condiment for other dishes, and it's also dairy-free.
Yields: Approximately 250 mL sauce
Ingredients:
½ cup pine nuts, toasted
40 g fresh basil leaves (about 1 cup loosely packed)
1 cup pre-washed arugula
1 tsp Omega-3 fish oil, grapefruit flavour
3 tbsp lemon juice
2 tbsp nutritional yeast
1 garlic clove
¼ tsp fine sea salt
¼ tsp ground black pepper
Add in last: ½ cup cold pressed olive oil
Instructions:
Toast pine nuts in a pan on medium heat until fragrant, remove and set aside.
Combine all pesto ingredients (except olive oil) in a food processor on high. Mix until well combined.
While the food processor runs on low, pour in the olive oil and mix until pesto is smooth to your liking.
Taste and adjust if needed. Serve with pasta or use as a sauce on your favourite meal.