Pumpkin Pie Energy Balls Recipe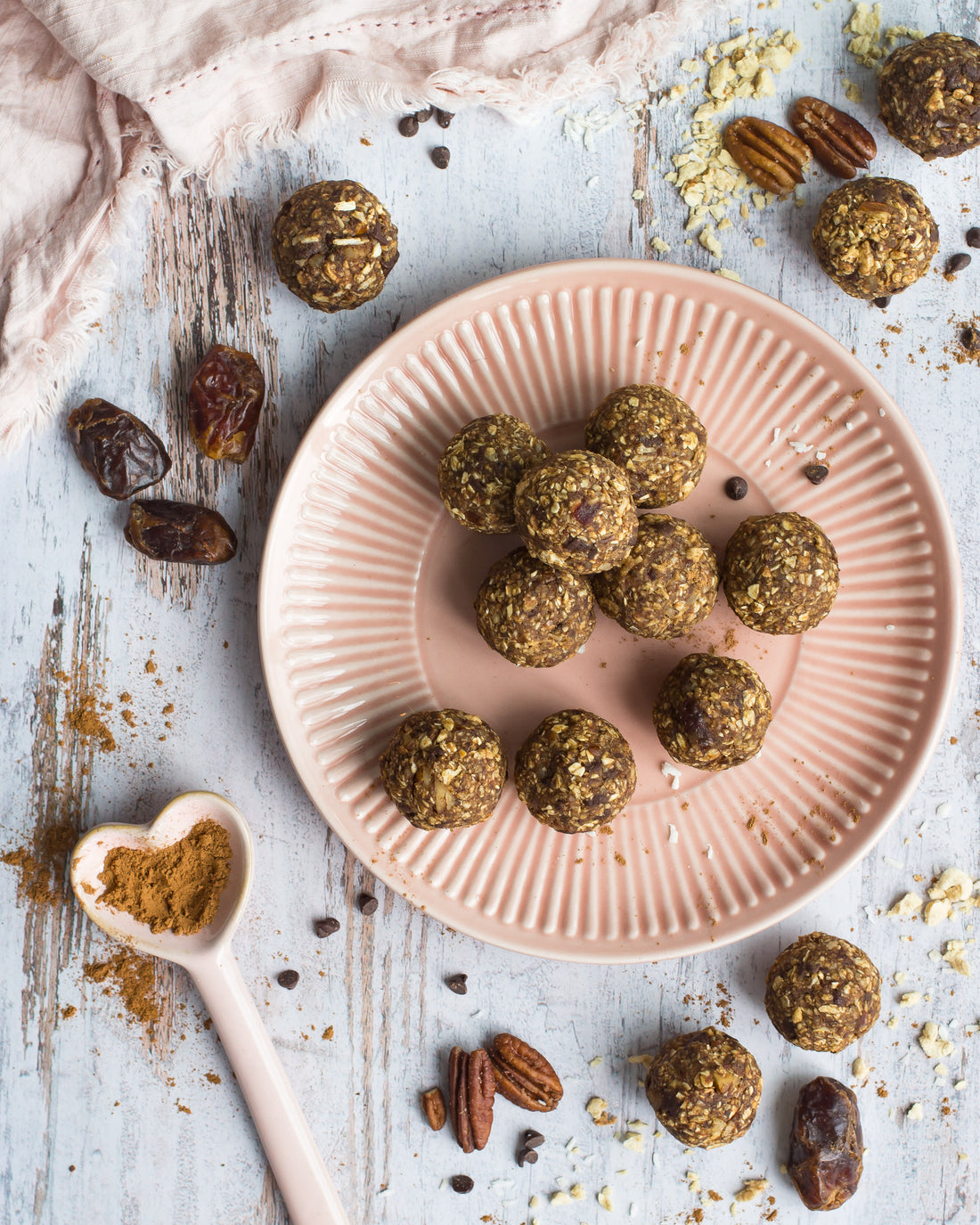 Ingredients :
250 mL (1 cup) pitted dates
60 mL (¼ cup) water
125 mL (1/2 cup) pecans
250 mL (1 cup) quick-cooking rolled oats
75 mL (1/3 cup) pumpkin puree
10 mL (2 tsp.) pumpkin pie spice
5 mL (1 tsp.) vanilla extract
60 mL (1/4 cup) unsweetened shredded coconut
125 mL (1/2 cup) mini chocolate chips
250 mL (1 cup) small granule of textured vegetable protein (TVP)
Preparation:
In a microwave-safe bowl, pour the dates and water. Cook for 90 seconds, then pour into a food processor. Let cool for a few minutes.
Add pecans, oats, pumpkin puree, spices, vanilla extract and coconut. Pulse a few times to mix well all ingredients.
Add chocolate and TVP. Pulse a few more times to get an even mixture.
Using your hands, form about 25 balls of 20 ml (4 teaspoons).
Store the energy balls in the refrigerator or freezer.
Makes: 25 balls
Prep Time: 20 minutes
Cooking Time: 90 seconds
Freezing: Yes