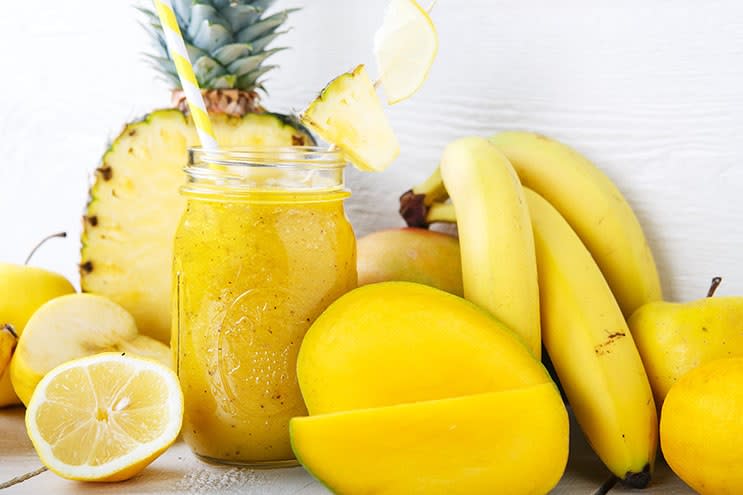 Transport yourself to an island paradise with this delightful smoothie, featuring tropical fruits such as mango, kiwi, pineapple and melon. Add some nutrients and healthy fats with All Greens Superfood powder and chia, hemp or flaxseeds. 
Ingredients:
½ cup kiwi
½ cup mango
½ cup melon (optional)
½ pineapple
½ banana
3 mint leaves (optional)
1 cup coconut water or coconut milk
1 rounded scoop of All Greens Superfood Powder
Optional – 2 tsp chia, hemp or flaxseeds
Directions:
Add ingredients to the blender.
Blend until smooth.
Enjoy!