Blueberry Breeze Smoothie Recipe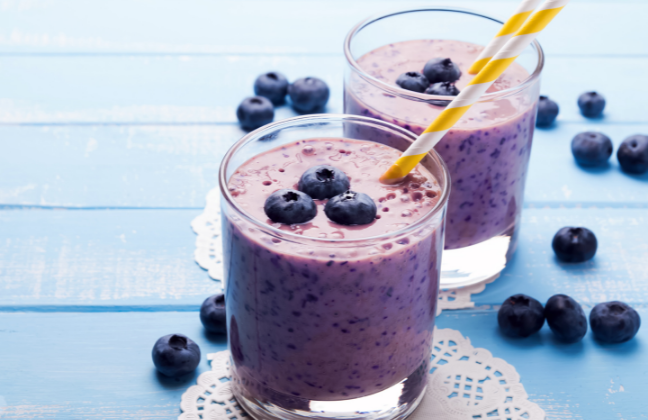 This is a simple blueberry smoothie recipe that I love, and it keeps you feeling full too. It is a great option for a morning or afternoon pick-me-up.
Blueberries are fabulous because they have a subtle sweet flavour, they are rich in antioxidants and packed with fibre. When I make a smoothie, I want it to be filling so you will notice that I added ¼ cup of oatmeal. Alternatively you can use ½ an avocado instead.
Yield: 1 smoothie
Ingredients
1 cup milk (unsweetened almond, cashew, or regular)
¼ cup quick-cooking oats
1 cup blueberries (frozen or fresh)
¼ cup cold water
1 cup ice cubes
1 scoop vanilla protein powder (Vegan or Whey)
Instructions
Place all the ingredients inside a blender and blend until smooth.
Pour the smoothie into a glass and enjoy!